Congratulations to Bob Millman, winner of our Gerry-Explainer video contest!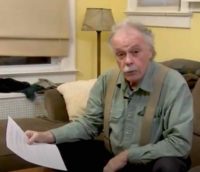 Bob's two-minute video uses a table full of pennies and dimes to demonstrate how gerrymandering destroys democracy. His winning explainer demonstrates that voters don't live in neat lines and do often congregate with others of the same party, but no matter where we live, district lines can be drawn to give us all a voice or to take that voice away. Bob, a resident of upstate New York, has followed the gerrymandering story in Pennsylvania for the past few years and has used this explainer and other work in his documentary "Line in the Street."
Malcolm Washington, a resident of Ohio, won second place for his fast-moving and clear gerrymander explainer video. In less than two minutes, Malcolm shows how districts can be drawn to favor one party, regardless of the interests of voters. Malcolm writes: "Democracy doesn't exist when Gerrymandering is present. It should be up to the people to decide what the state legislature looks like, not solely the politicians. Anything else would be a false democracy."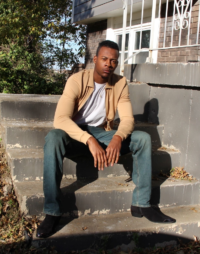 Two entries tied for third place. Kevin Mascitelli of Chester County shows us Pennsylvania's poorly drawn 2011 congressional districts and reminds us: "Creating unfair partisan advantages, through gerrymandering, damages the trust we have in our government. It is playing a political game which contributes to the division afflicting our country today."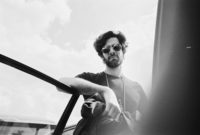 Brother-and-sister team Sophi and Sam Schnieder, from Montgomery County, created a rap soundtrack and graphics to explain the ways districts can be drawn to disenfranchise the other party. Prior to making the video, the two had little knowledge about the specifics of gerrymandering, but after completing it agree "Gerrymandering is a very real and important issue that plagues our society. Attention needs to be brought to this problem in order for change to happen."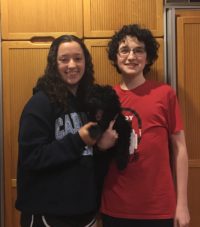 ---
The contest was sponsored by Fair Districts PA and the League of Women Voters as part of part of the People-Powered Fair Maps initiative. Each entry was judged on its creativity, clarity, quality and contribution to viewer understanding. Winning videos will be used on YouTube, social media, at local group meetings and elsewhere to educate the public and promote FDPA's and the League's efforts to end gerrymandering and advocate for redistricting reform.

Thanks to all of our contest participants for their creativity, expertise and achievement.