Help us send a clear message to Harrisburg: Pennsylvanians support fair districting policies and fair procedural rules. And we're willing to fight for them.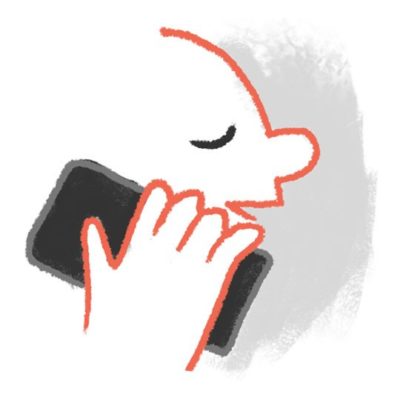 Contacting your state legislators is one of the most effective ways to help our cause. We recommend phone calls, in-person visits, or printed letters—email doesn't have as great an impact. Other things to keep in mind:
Prepare to give your name and where you live. Some lawmakers only want to talk to their constituents.
Remember, this is a bipartisan effort. Regardless of your affiliation, contact members of both parties.
Tell a local story. Is your city or township fractured across districts? Is your district stretched so wide lawmakers and constituents can't easily meet each other? Is there a local policy issue connected to a bipartisan bill that is stuck? Make your case specific to your legislator's community.
Be polite. Regardless of their positions, thank them for their time.
Ready to get started? Follow these steps for a phone call or in-person meeting.
1. Find your state legislators
To find your legislators, go to the PA General Assembly locator tool, then use the drop-down list in our Advocacy Record Keeping tool. The tool shows contact info, if they supported past reform efforts OR have signed on to new ones.
NOTE: the tool can take a moment to load, so be patient. Searching by district number is faster than legislator name.

---
2. Prepare your talking points
In-person visits make the biggest impression. These talking points will help you have a productive, accurate conversation. If you'd like help preparing for an in-person visit or want info about your legislator, submit this form.
If your representative or senator have co-sponsored, contact them to say thank you, as a reminder that this matters to you—a lot.
If they haven't co-sponsored, ask them to.
REDISTRICTING TALKING POINTS:
An overwhelming majority of Pennsylvania PA voters want redistricting reform.
This belief is strong across voters of all parties and all parts of the state. (Want more detail? Check our survey update.)
A fully transparent redistricting process brings it out from behind closed doors.
When all redistricting activity takes place publicly, with meaningful opportunities for public engagement, voters can see and participate in the process. No more closed-door meetings where a handful of party operatives carve out districts in secret to punish recalcitrant legislators, protect incumbency and tip the outcome of elections in their favor. Transparency enhances voters' trust in their government officials.
Strict map-making criteria eliminate some of the worst abuses of gerrymandering.
Clear, measurable controls on map-making make it harder to abuse the process, and explicit redistricting criteria establish standards to which legislators can be held accountable.
Numerical limits on the number of county splits
Protect voting rights of minorities and communities of interest
No favoring or disfavoring of individuals or parties
Districts must be measurably responsive to voters
Show all redistricting talking points
National PACs and super PACS are targeting PA.
We're a big swing state with a large legislature and lax campaign finance laws. Both Republican and Democratic PACs are working hard to flip PA districts. So much outside money creates an even more negative tone and discourages good people from both sides from seeking public office.
The current process allows party leaders too much influence over other legislators.
The five-member commission in charge of legislative redistricting is controlled by party leaders who can and do punish rank-and-file members who vote against the party line.
Voters are more engaged than ever, and they demand change.
Redistricting reform has become a rallying cry among a range of groups, and voters are taking notice. Leaders who show their commitment to fairness and are willing to fix our system will win many fans—while those who don't will lose the confidence of their voters. The 2019 Franklin & Marshall survey suggests 3 out of 5 PA voters are more likely to vote for a legislator who supports an independent commission.
RULES REFORM TALKING POINTS:
Support procedural rules that guarantee bipartisan solutions get a vote. Put PA back on the path to government of, by and for the people.
Avoid rules that allow a few partisan gatekeepers (committee chairs and majority leaders) complete say over what bills are given a vote.
Legislators from all parts of the state and across the political spectrum should have a meaningful role in deciding what bills are enacted.
Bills with strong bipartisan support should be given a vote in committee, and if voted out of committee they deserve a vote on the chamber floor.
If bills pass in one chamber with bipartisan support, the other chamber should respect that work with a corresponding vote.
3. Tell us how it went
Please report back on contact with legislators, staff or candidates, even requests for meetings that were ignored or refused. That helps us keep track of all contact efforts and can give us insight into legislator or candidate support or opposition.