John Kromer, a Fair Districts PA volunteer, recently completed a book on urban planning, housing and community development entitled Fixing Broken Cities: New Investment Policies for a Changed World. The final chapter tells the story of citizen engagement in the work of Fair Districts PA.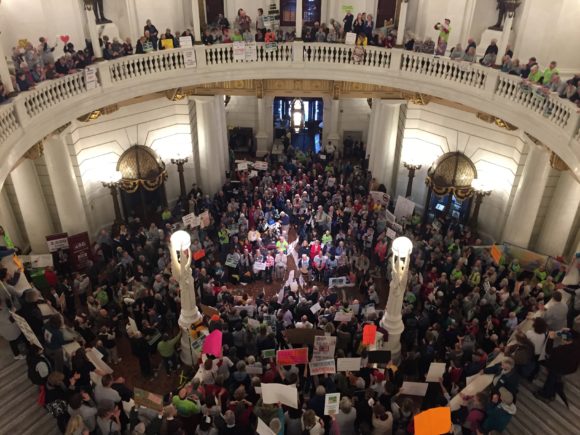 From the start FDPA has been a volunteer-led, volunteer-staffed project, funded and powered by concerned citizens from every corner of the Commonwealth. The story started with one volunteer and spread quickly to many.
While FDPA advocacy made a difference in PA's maps and some improvements to the rules, we didn't change the process for either. That's why FDPA continues to advocate for a citizens redistricting commission that will lead to fair maps and a legislature that responds to the needs and concerns of the people of PA.
Here is an excerpt from the final chapter of Fixing Broken Cities.
Practical Engagement
Although the years following the 2016 presidential election were a time of unprecedented citizen engagement in campaigns and elections, much of the public policy activism of that time was focused on polarizing issues such as the legitimacy of the 2020 election and the overturning of Roe v. Wade. Partisan divisions in Congress, as well as in many state governments, reduced the prospects for constructively addressing fundamental issues such as education, employment, health care, and housing.
Under these circumstances, Pennsylvania's adoption in 2022 of a statewide redistricting plan that undid years of gerrymandering was an extraordinary accomplishment. After the 2010 census, Pennsylvania's Republican-controlled legislature, without public participation, had approved a map featuring strangely-configured districts that increased the probability of favorable results for Republican candidates. When they were able to, Democrats who controlled legislatures in other states had done the same.
Although a number of organizations and individuals contributed to Pennsylvania's successful redistricting in different ways, several groups had outsized influence in generating statewide support for this outcome. One of them was Fair Districts PA (FDPA), created in 2016 by the League of Women Voters of Pennsylvania (LWV), Common Cause of Pennsylvania, the Committee of Seventy, and several other organizations "to make the process of drawing electoral districts impartial, transparent and accountable."
Carol Kuniholm, one of the co-founders of FDPA, had previously spent years serving as a youth pastor for her church in Delaware County. Among other activities, she organized community service projects in Philadelphia's Kensington neighborhood. During this time, Kuniholm was pleased to learn about plans to replace an aging public neighborhood school with a newly-constructed building—but dismayed to learn that the new school would not have a library.
It just didn't occur to me that you could have an elementary school without a library. That started me on a quest to understand why, and I ended up getting involved with the League of Women Voters; and I ended up becoming Vice President of Government and Social Policy ….Basically my question was, How do you not have libraries in schools in poor neighborhoods? On what planet does that make sense?
Sometimes, when Kuniholm voiced her concern, she would be told, "Oh, that's gerrymandering."
"I had no idea what that was," she recalled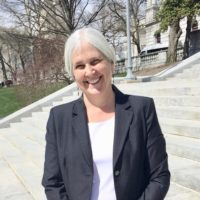 Then, in 2015, State Senator Lisa Boscola invited Kuniholm and other fair districting advocates to a meeting for a discussion of a bill to authorize the creation of an independent citizens' commission on redistricting. Kuniholm had never met a state senator before and had never been to the state capital building. She didn't own a suit, so she bought one "for this grand occasion."
The office was packed. There were senators from both parties, there were representatives from both parties, and there were a lot of policy staff persons…
They discussed what [the commission] would be, how they would go about it, and I just sat there and listened. It was way over my head, but I was really, really interested.
There was a certain point when Lisa Boscola turned to me and said, "If the advocates don't demand this, it will never happen." And that just set me off. I thought, "Wait—these are state senators and state representatives, and they're looking at us to make this happen?"
---
Read the rest of the FDPA origin story, here.